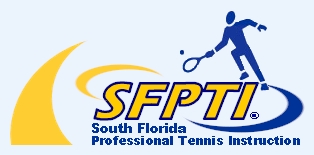 *** CONTACT US! ***
Master Tennis Instructor and SFPTI Program Director Andrew Rosz always welcomes feedback and E-Mail from his tennis students and website visitors. Send your message to...
email11 (at no spam) professionaltennisinstruction.com
Important Note: Remove the (at no spam) from the E-Mail address above and replace it with @ before sending your message.
To contact us regarding our world-renowned SFPTI Tennis Books and Training Manuals, please contact Andrew Rosz directly at (954) 922-8040.