Welcome Tennis Players and Parents!
Professional Tennis Instruction Dot Com is the web's ultimate tennis instruction resource for players looking to improve their game and official home of South Florida Professional Tennis Instruction...
Your #1 source for Professional Tennis Instruction featuring Tennis Lessons, Adult and Junior Tennis Programs and Intensive Tennis Instruction Training Programs by tennis expert and author Andrew Rosz for South Florida players of all ages and all levels... And official home of Youth Excellence Tennis Program; an affordable alternative in providing personalized one-on-one expert tennis instruction for talented young players age 3 to 16 aspiring to become among the best tennis players in the world.
Parents... If your child truly loves the game of tennis and already shows signs of becoming a champion, we can help turn his or her dreams into a reality as we specialize in teaching world class professional tennis to talented young players. CLICK HERE to learn more!
Attention All Serious Tennis Players... Our all new World Class Tennis Program (WCTP) series of professional tennis instruction training manuals are used by more tennis coaches and teaching pros worldwide. And for good reason! They are the same tennis instruction training manuals used by ATP tour players to help them become "a better ATP tour player." And now, you too can use our WCTP Tennis Instruction Training Manuals to take your game to even higher levels and save literally thousands of dollars on formal tennis instruction. Considered by many to be among the best instructional tennis publications ever written, our WCTP Tennis Instruction Training Manuals contain the fundamental wisdom of what all professional tennis players know, and what most qualified tennis instructors routinely try to teach their students. Order Your Copy Here or CLICK HERE for more information and to read the first chapter from each volume for Free!
And while you're here, be sure to check out our entire collection of world-renowned Tennis Books and Tennis Instruction Training Manuals fully-documented in manuscript-form on printable e-book CD; written exclusively for players who prefer to be "self-taught."
And finally, be sure to Watch Our Tennis Video! You'll see some great tennis and learn more about the various tennis instruction programs we offer to South Florida players of all ages and all levels. DSL / Broadband users, CLICK HERE to watch the high-quality DVD version (30.0 MB).
***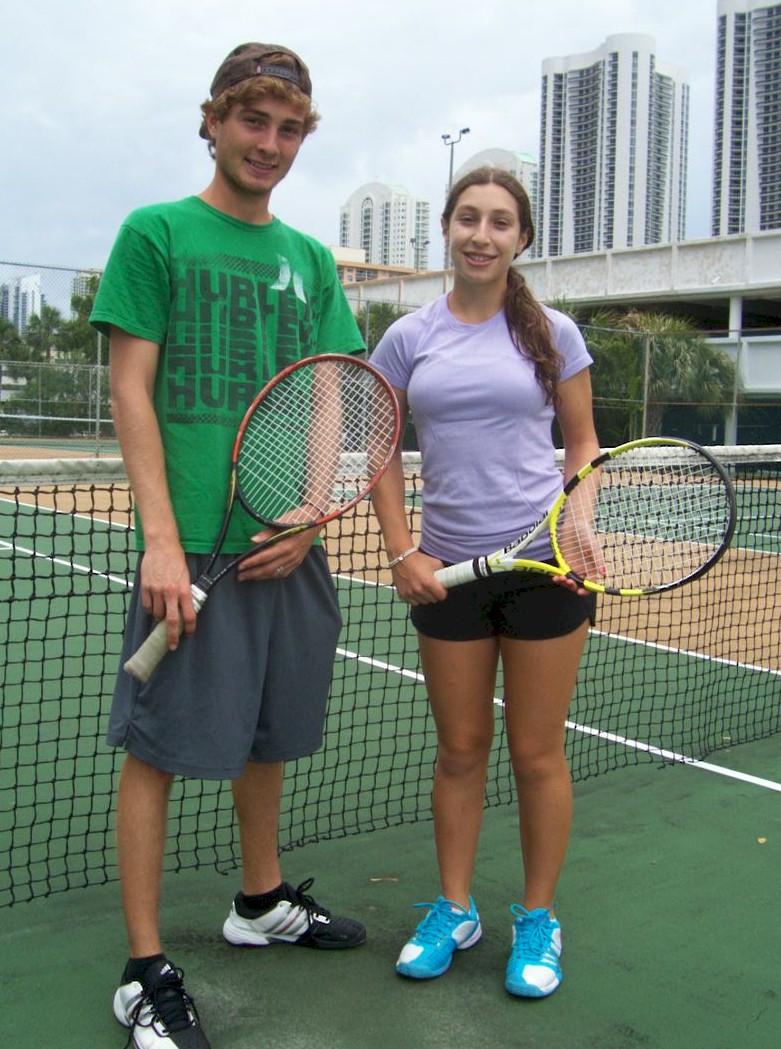 Here's sixteen year-old Emily Smith from Montreal, Canada pictured with SFPTI tennis instructor Steven Rosz. Emily trained this past summer in SFPTI's Youth Excellence Tennis Program where she learned the proper fundamentals of world-class groundstrokes, the serve, footwork, and competitive basics. Emily now joins the ranks of other top junior players from around the world aspiring to become among the best young tennis players in the world. Congratulations Emily and keep up the good work!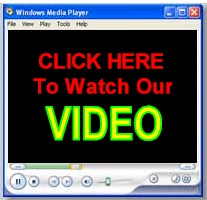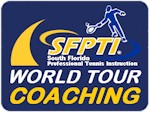 Attention ATP World Tour Players...
Take your game to even higher levels with SFPTI's premier tennis coach Andrew Rosz and learn to become a better professional player! CLICK HERE to learn more...